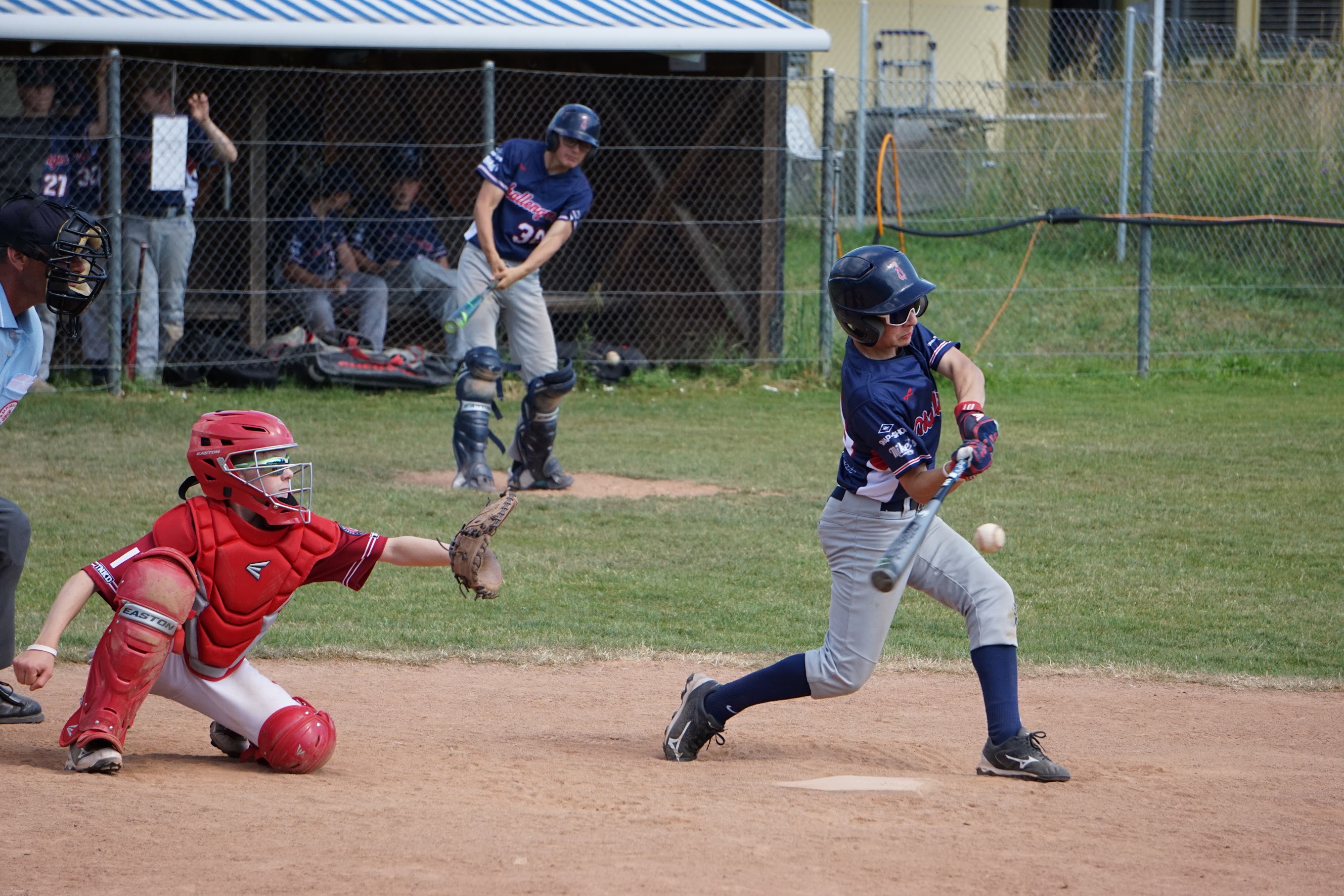 The U15-Cadets wanted to find their way back on the winning track after the two defeats on the last gameday. They managed to do so on Saturday in Embrach, even if the games went very differently than expected.
The Challengers had extreme difficulties against the SG Blackhawks, who have not yet won a game this season. But the Blackhawks played their best game of the season offensively, bringing the Challengers to the brink of a defeat. The C's just got their heads out of the noose with a walk-off win in the bottom of the fifth inning and celebrated a nerve-wracking 14-13 victory.
In the second game of the day there was revenge against the Hünenberg Unicorns, against whom the Challengers pitched a no-hitter but still lost the game 1-2. However anyone who had expected another tough struggle was completely wrong. The Challengers dominated in all aspects of the game and won easily with 17-1.