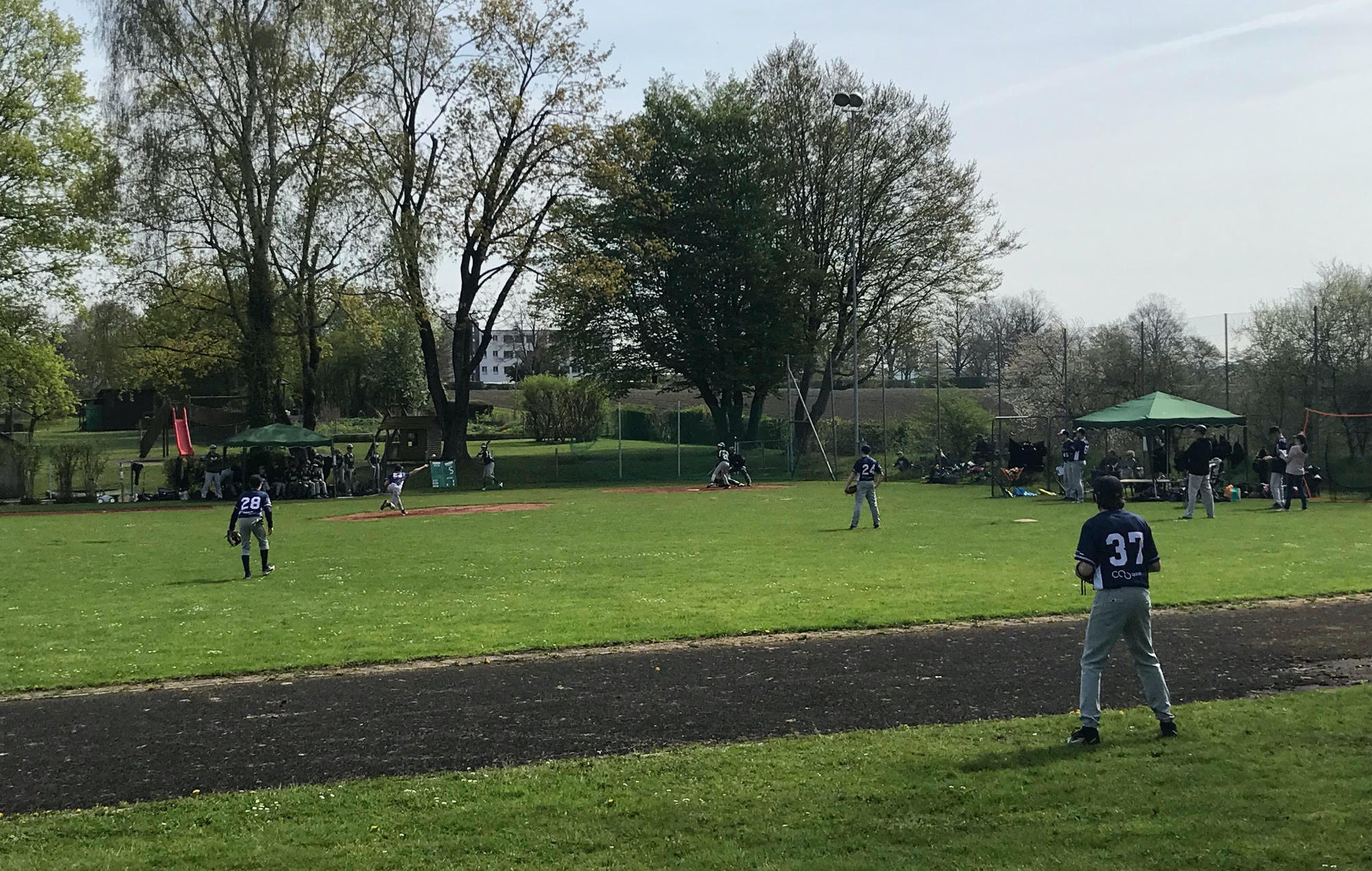 After the seniors lost on opening day, the U15 cadets provide the first two wins of the 2023 season for the Challengers organization on Saturday. They win against the reigning U15 champion Rümlang Kobras with 15-3 and 14-5.
Compared to last year's final, the Kobras were missing some of their top performers due to the age limit, including the entire pitching rotation. However, as usual in the junior age groups, the Challengers also were missing some of their corner stones from 2022. In contrast to the Kobras, however, the C's seemed surprisingly stable.
The guests really got going right from the start. Jordi Bucher opened the season with a single and was at the start of the maximum of five runs allowed in the first innings. A walk, a hit-by-pitch, an RBI double from Fabrizio Bucher, an RBI groundout from Ben Dickow and a single from Yannik Hobi led to a 5-0. It continued in the same style. Niilo Benz scored on a sac fly from Jordi Bucher, Noam Müller brought home Ilai Blickenstorfer with an RBI single and a single from Ben Dickow made it 10-0. The Challengers carried this lead safely over the distance.
Jasper Freigang conceded two runs and two hits in four innings with seven strikeouts and five walks, Ben Dickow had two hits and three RBI in his debut in a Challengers uniform, and Noam Müller, Jasper Freigang and Fabrizio Bucher scored three runs apiece.
In the second game of the day title holder Rümlang was able to take the lead for the first time with 2-0. However, the Challengers responded promptly with three hits and five runs. And they even went up 9-2 in the second inning. Aaron Schuetz was responsible for the 6-2, followed by a bunt single from Jordi Bucher to enable Philip Louis to score. The Kobras then reduced the deficit to 4-9, but Fabrice Cadalbert answered with the 10-4 and started another five run inning for the Challengers, who eventually won safely 14-5.
Ben Dickow again had three RBI, while Jordi Bucher and Jasper Freigang each produced two hits and three runs. Fabrizio Bucher got the win, while Ilai Blickenstorfer pitched the last three innings for his first save of the season, giving up one run, no hits and five walks with four strikeouts.