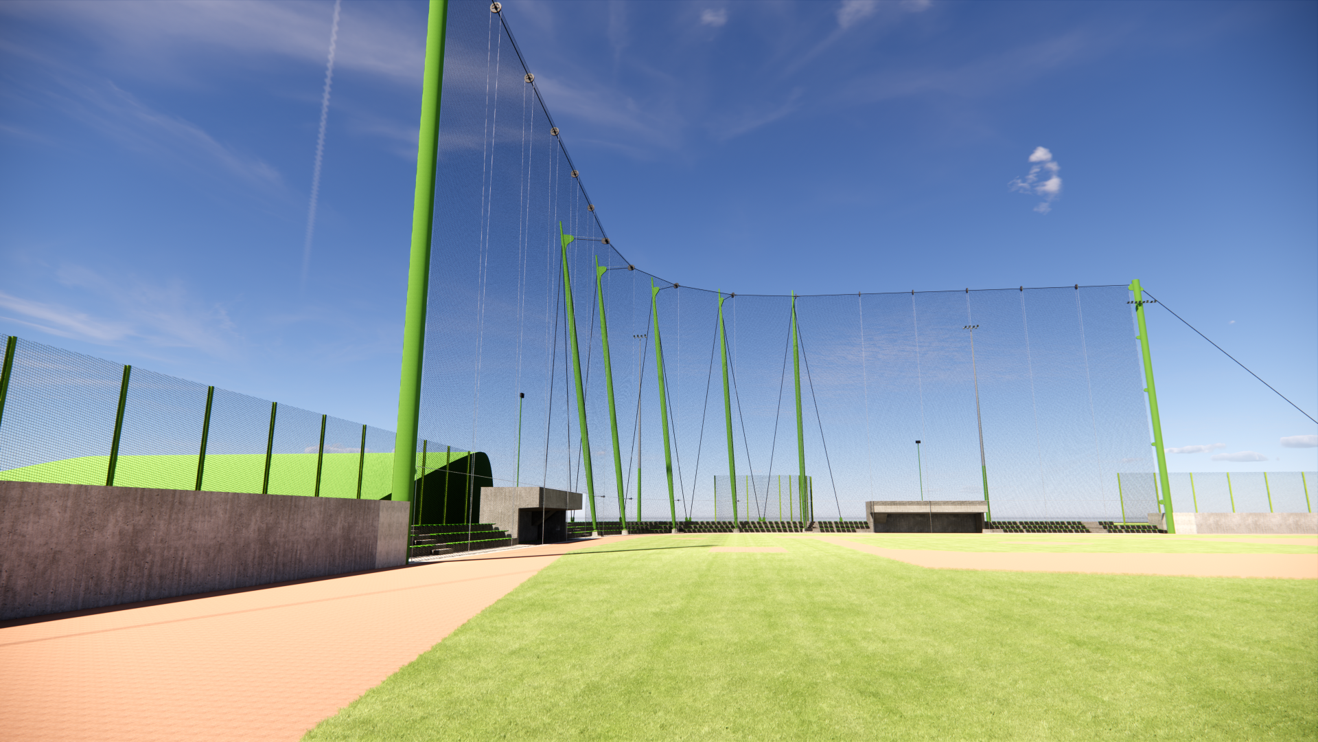 The Heerenschürli ballpark is the only baseball facility in Switzerland that meets international standards. In addition to the practices and championship games of the four Zurich based clubs Barracudas, Challengers, Eighters and Lions, the Swiss national teams also practice in Zurich-Schwamendingen. In addition, the Heerenschürli ballpark was also the venue for the 2013 European B Championship and in 2017 for the U18 European Championship. Zurich was recently awarded the U18 European Championship qualifier tournament from 10.-15. July 2023.
However, the height of the fence, which is not able to intercept some of the foulballs, gives cause for concern. That's why the foulballs become a danger for spectators or athletes on the neighboring fields. Based on a study and after examining various options, a new steel fence around 100 meters long and 27 meters high has now proven to be the most practical solution. The Zurich city council is now presenting the project to the municipal council for cost approval.
Further information is available in the media release from the City of Zurich of April 5, 2023.