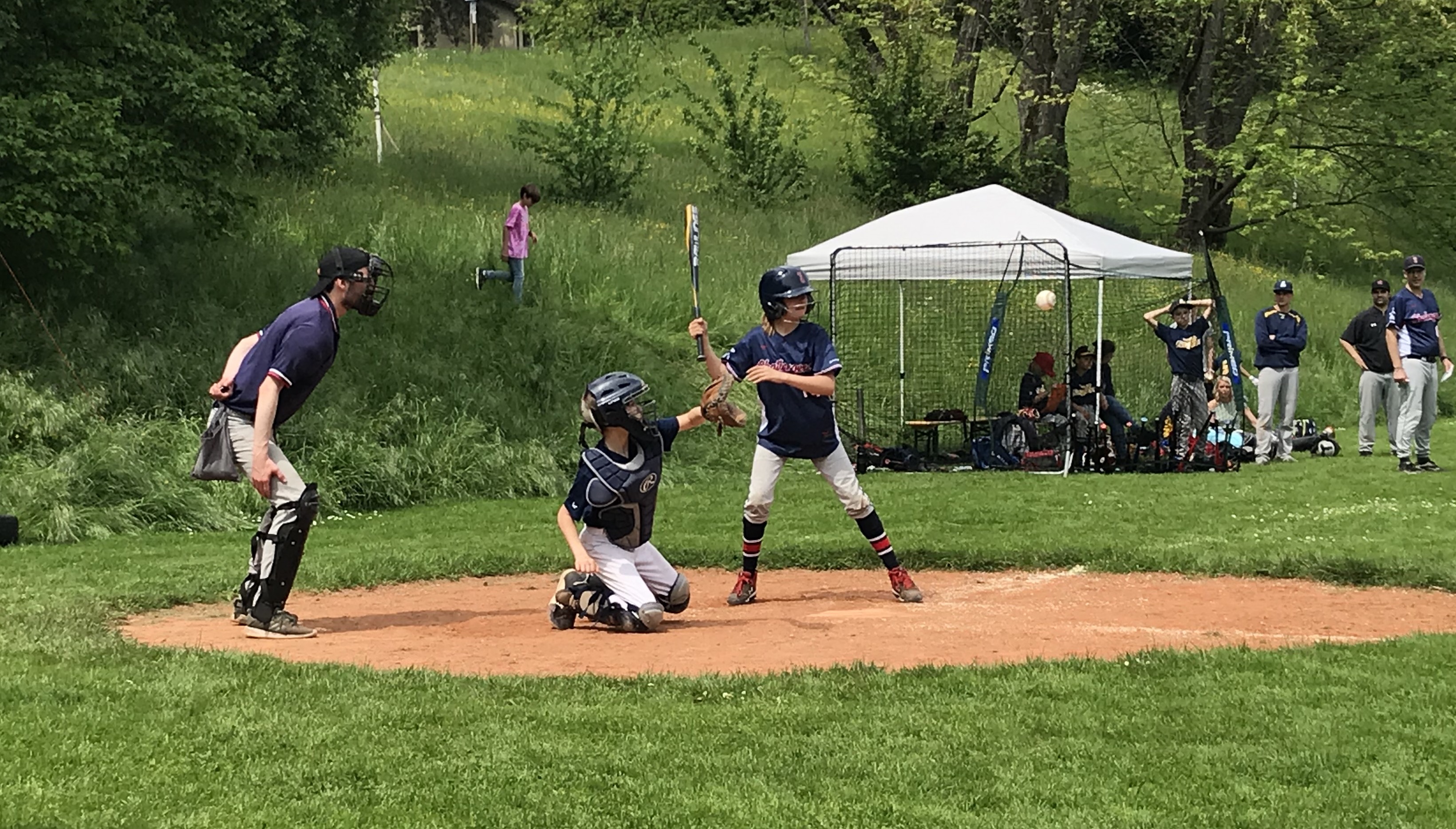 The U12 Juveniles win their home opener against the SG Eagles/Unicorns. Both teams played strong and made several spectacular plays.
The Challengers got off to an ideal start. They scored the maximum of five runs in the first inning, which visibly calmed the nerves of the young team, which was peppered with a few rookies. The home team was able to consistently score runs in the offense, while pitcher Maor Müller and his defense carried the lead over the distance. In the end the Challengers celebrated their first win of the season with a score of 12-6.
In the second game of the day the home team got off to a successful start too and again scored five runs in the first frame. Len Blickenstorfer provided the highlight with a 2-run in-the-park home run in the second inning. But both teams also showed nice plays on defense, which repeatedly caused applause from the crowd. The Eagles/Unicorns defended themselves as best as they could, but ultimately had to admit a 6-17 defeat.