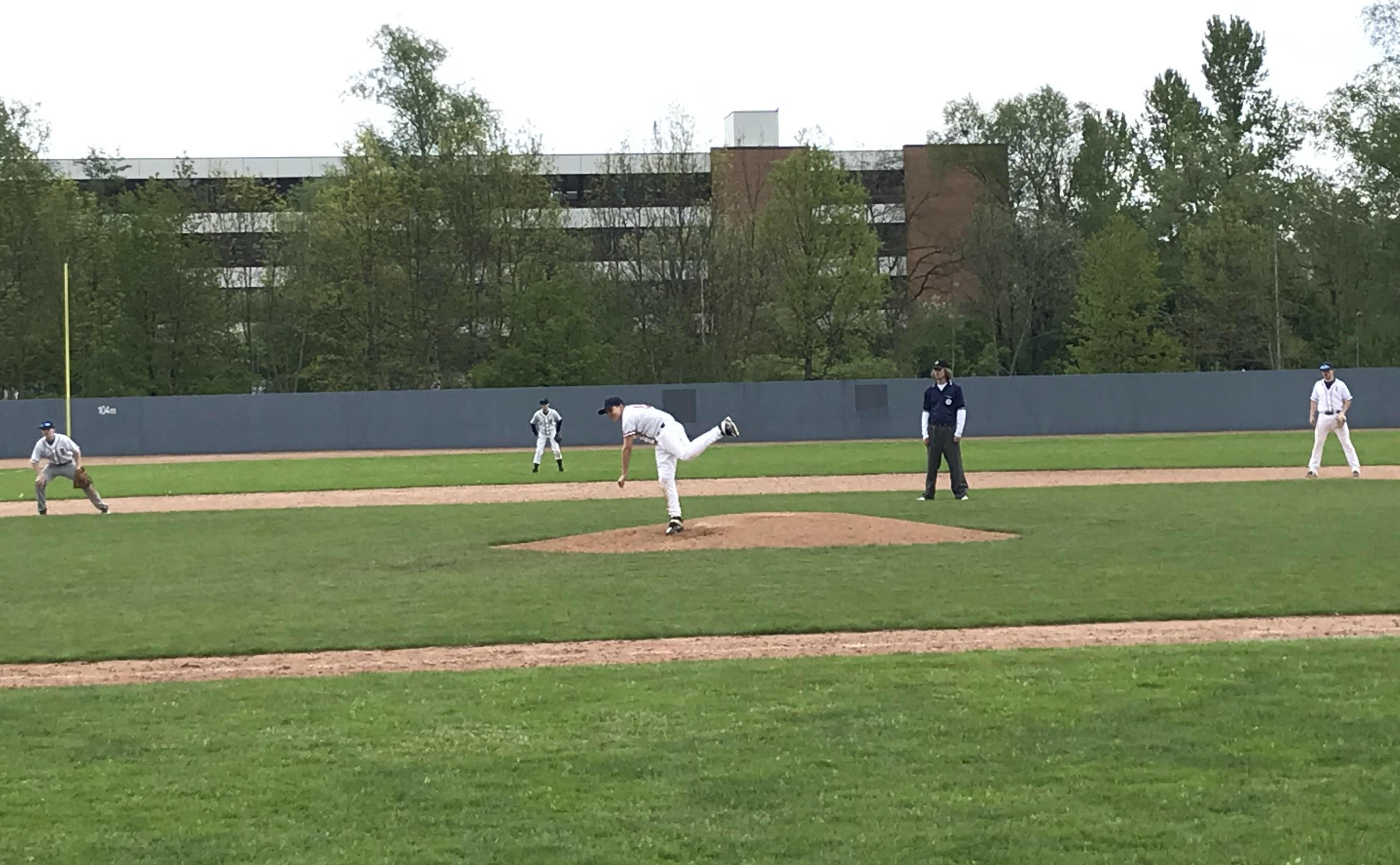 The 1st league team has a successful start into the 2023 season. In a great 1st League game they lose to the Zürich Barracudas 4-5, but game 2 against the SG Pirates/Lions goes to the Challengers with a 15-10 score.
The Challengers, who started with no fewer than six U20 players, fought a close neck-and-neck race with their cross-town rivals. But it was the oldie in the team, Juan Francisco Robles, who scored the first Challengers run in the first inning. But the young guard followed and so Noam Blickenstorfer, who made his debut at the catcher's position, and Nick Siemers turned the game for 3-2 Challengers lead. Then it went the Barracudas way again, who took a 4-3 lead with one run in the fourth and fifth innings each. Ilai Blickenstorfer managed to equalize again in the sixth frame after an RBI-single from Nicola Ernst. However, the Challengers were unable to answer the Barracudas fifth run in the last inning. After a double and a stolen base, Nick Siemers got to third base, but the last two Challengers batters struck out. Nick Siemers confirmed his good shape with three hits after hitting his first NLA home run the day before while he was a guest player with the Bern Cardinals. Juan Francisco Robles pitched a complete game, allowing five runs, three earned, eight hits and two walks with eight strikeouts.
In Game 2 against the SG Pirates/Lions, the Challengers quickly made things clear. Reinforced with a few prospects from the Barracudas, the Zurich team managed eleven runs in the first two innings. While Ben Dickow opened the score with an RBI-single, Niilo Benz provided the highlight from the Challenger's perspective with a 2-run double, his first hit playing with the seniors. The Pirates/Lions came up a bit towards the end of the game, but the Challengers finally brought home the 15-10 victory.