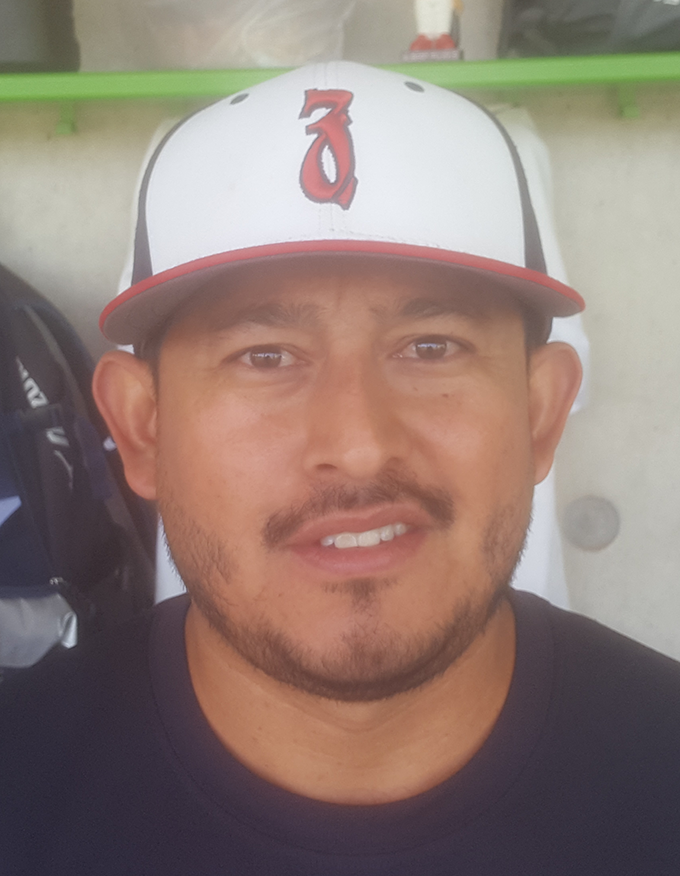 Schlaghand: R
Wurfhand: R
Grösse: 168 cm
Gewicht: 78 kg

Geb.: 30.05.1978 in San Salvador, SLV
Alter: 43
13.07.2019
Colindres' RBI in the seventh inning against the Wil Devils was his 50th with the Challengers. His walk in the sixth inning was his 50th in the NLA.
14.07.2018
Colindres lined out in the 5th inning against the Zurich Barracudas in his 400th plate appearance with the Challengers.
17.06.2018
Colindres singled in the third inning against the Lausanne Indians for his 100th Total Base with the Challengers.
05.08.2017
Colindres scored his 50th run in the NLA with the Challengers as he crossed the plate in the seventh inning against the Therwil Flyers.
17.09.2016
Colindres set new career-highs with the Challengers with a .391 slugging percentage and and a .784 OPS.
03.05.2014
Colindres flied out to left in the sixth inning against the Zurich Lions in his 100th at-bat for the Challengers.
26.06.2013
Colindres led all batters by going 2-for-4 at the plate against the Zurich Lions and scoring three times, while also collecting an RBI, his seventh of the season.
---
NLA Kader: