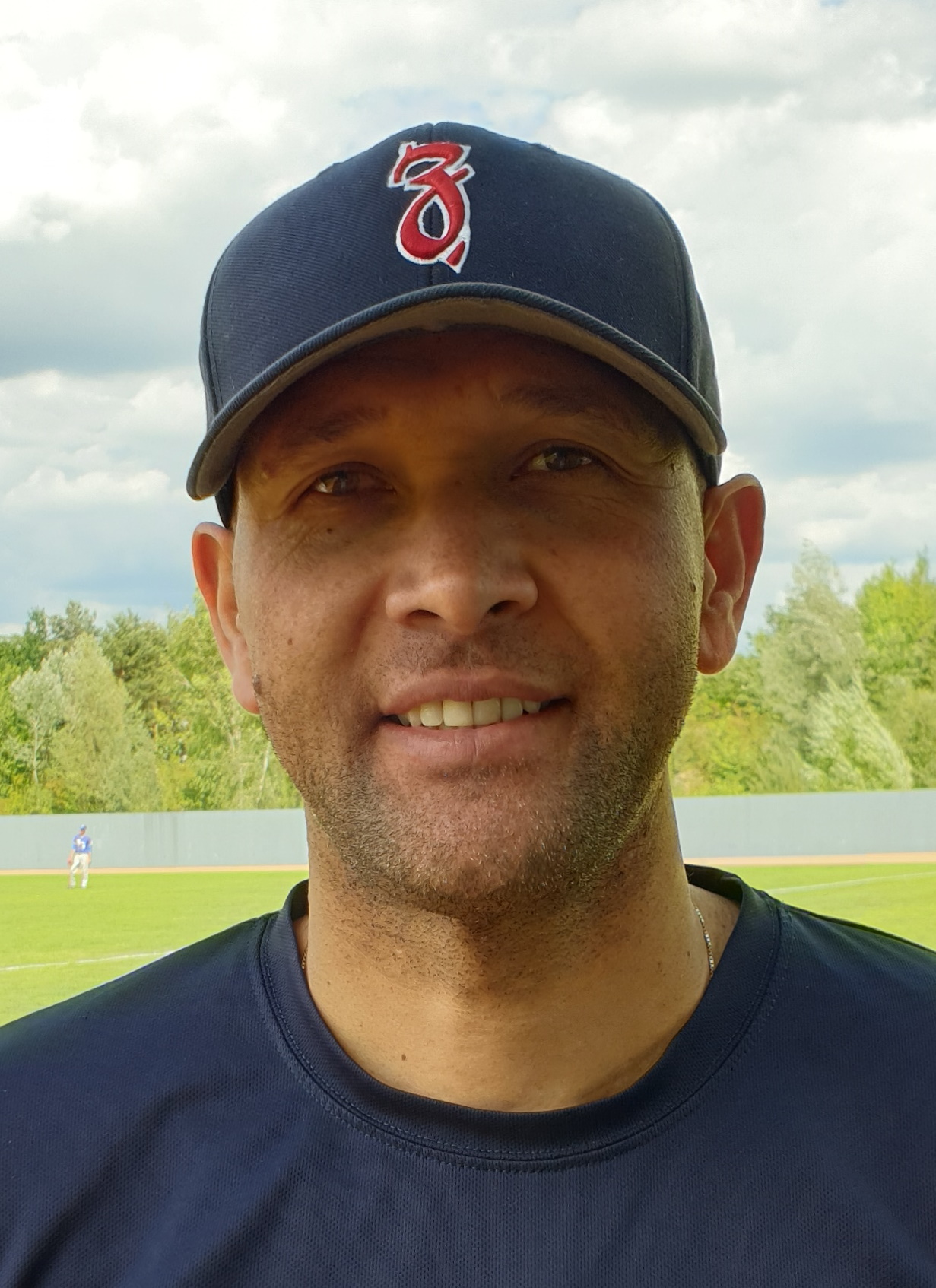 Schlaghand: R
Wurfhand: R
Grösse: 193 cm
Gewicht: 95 kg

Geb.: 12.07.1983 in San Pedro de Macoris, DOM
Alter: 38
27.06.2020
Patrone's strike out of Marc Schnider of the Zurich Barracudas was his 300th in the NLA.
22.09.2019
Patrone's Game Score of 78 is the highest for the Challengers this season.
01.09.2019
Patrone has now pitched exactly 200 innings for the Challengers.
24.08.2019
Patrone's start against the Wil Devils was his 25th in the NLA.
18.08.2019
Patrone's strike out of Sven Ambühl of the Bern Cardinals in the sixth inning was his 250th in the NLA.
18.05.2019
Patrone gave up his 50th earned run with the Challengers as Taka Oshima crossed the plate for the Therwil Flyers in the second inning.
13.04.2019
Patrone's strike out of the Bern Cardinals' Simeon Badertscher in the third inning was his 200th with the Challengers.
20.10.2018
Patrone had six games in which he recorded 10 or more strikeouts (most since Ryan Byrne's nine games with double-digits strikeouts totals in 2014), and he led all pitchers in this year's Playoffs with 3 wins, 47 strikeouts, 3 complete games, a 6.71 strikeout to walk ratio (47-7), strikeouts per inning with 1.42, a 1.06 WHIP and a 0.89 FIP. ...Leonel Sosa tied the franchise record for triples in a season with three.
23.09.2018
Patrone's strikeout of Harry Wischnewski in the eighth inning was the 6'000th in franchise history.
05.08.2018
Patrone surpassed the 100 innings mark as he tossed 6 innings against the Sissach Frogs, putting him at 102.1 IP with the Challengers.
17.06.2018
Patrone struck out Logan Lavenex of the Lausanne Indians in the third inning for his 100th punch out in the NLA.
---
NLA Kader: