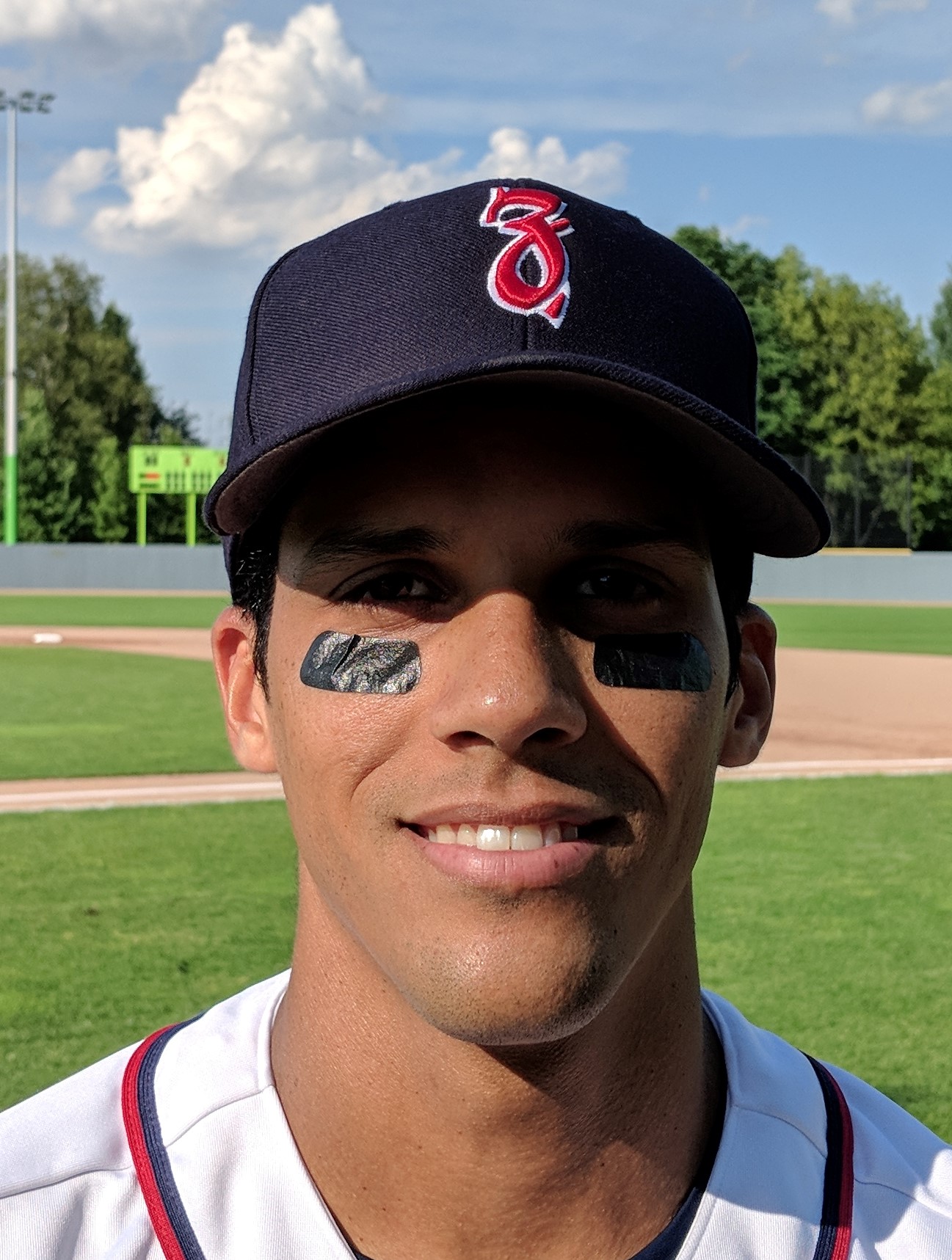 Schlaghand: R
Wurfhand: R
Grösse: 185 cm
Gewicht: 70 kg

Geb.: 06.10.1988 in Santiago, DOM
Alter: 33
2021 NLA Batting

AVG
HR
RBI
RUNS
SB
.386
3
17
14
0
07.08.2021
Sosa' triple against the Therwil Flyers was his first since Jul. 19, 2020 against the Bern Cardinals.
23.08.2020
Sosa remained hitless for the first time in his last eight games.
19.07.2020
Sosa's run in the first inning against the Bern Cardinals was the 9'000th in Challengers history.
05.07.2020
Sosa doubled to lead off the game against the Wil Pirates in what was his 300th plate appearance with the Challengers.
27.06.2020
Sosa flied out in the fourth inning against the Zurich Barracudas in what was his 250th at-bat in the NLA.
21.07.2019
With his three-run homer in the ninth inning against the Sissach Frogs, Sosa now has 50 RBIs in his NLA career.
29.09.2018
Sosa's single in the sixth inning against the Zurich Barracudas was his 50th hit in the NLA.
---
NLA Kader: