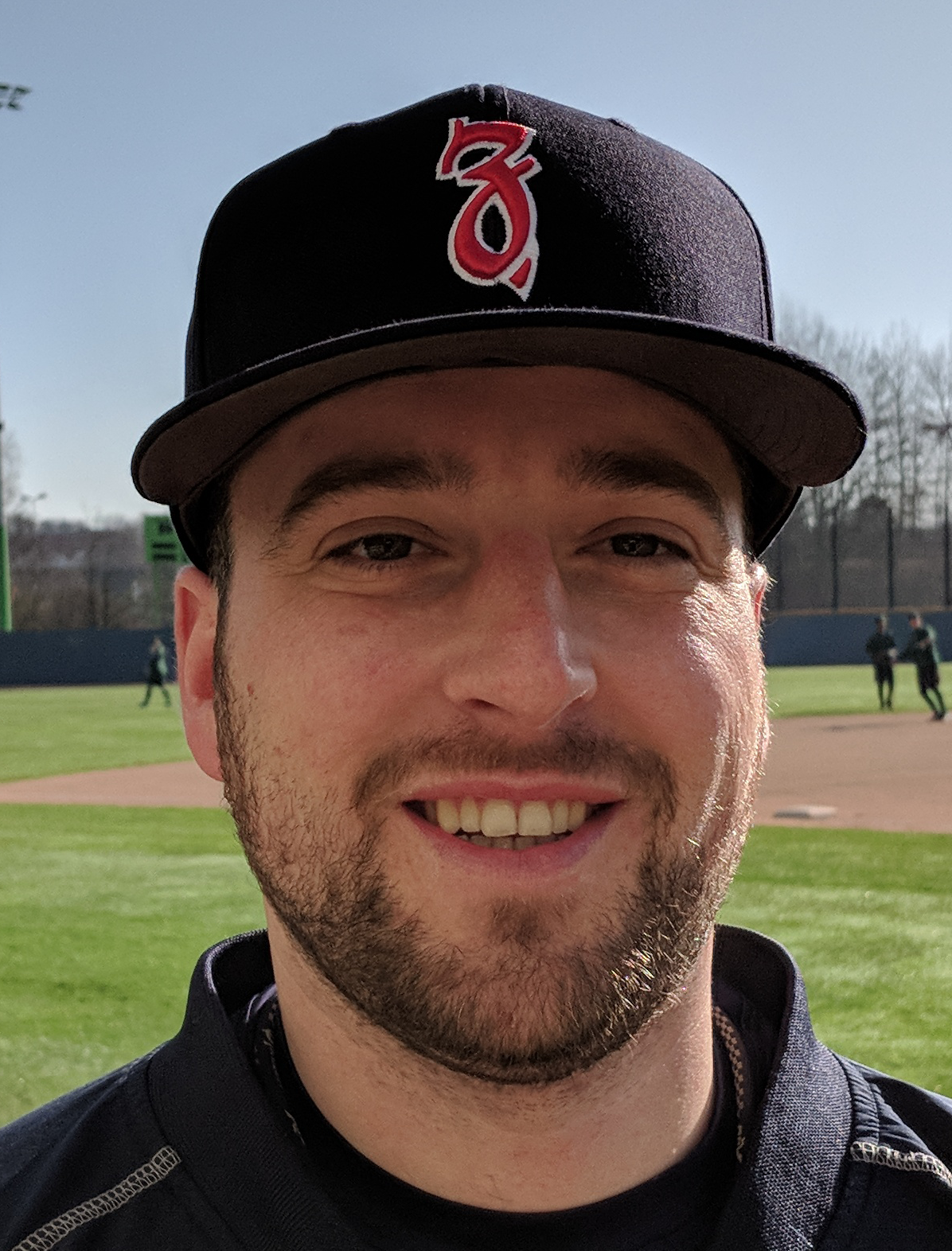 Schlaghand: R
Wurfhand: R
Grösse: 179 cm
Gewicht: 78 kg

Geb.: 24.10.1982 in Luzern, CH
Alter: 38
2020 NLA Batting

AVG
HR
RBI
RUNS
SB
.667
0
2
1
1
2020 NLA Pitching

W
L
SV
K
ERA
4
3
1
53
3.94
29.07.2020
Haltmeier's walk given up to Harry Wischnewski of the Zurich Barracudas in the fourth inning was his 100th with the Challengers.
21.06.2020
Haltmeier completed his 200 IP with the Challengers by retiring Sven Leemann on a fly out in the second inning.
01.09.2019
The 10 earned runs allowed by Haltmeier against the Lucerne Eagles are the most since Andrea Girasole has allowed as many against the Therwil Flyers on August 26, 2017.
24.08.2019
Haltmeier's start against the Wil Devils was his 30th in the NLA with the Challengers.
04.08.2019
Haltmeier gave up his 100th run with the Challengers as the Therwil Flyers' William Greenfield hit an RBI-single in the third inning.
13.07.2019
Haltmeier's strike out of Gian Gardoni in the first inning was his 100th with the Challengers in the NLA.
20.10.2018
Haltmeier's 12 wins tie the franchise record set by Landis in 1997, and he set new franchise records with 20 games started and 113.2 innings pitched.
29.09.2018
Haltmeier has tied Thomas Landis' single-season franchise record for wins with 12.
08.09.2018
With 11 wins, Haltmeier tied Thomas Landis' win total of 1998. He needs one more to tie Landis' single-season franchise record of 12 set in 1997. The official NLA record for a complete season (regular season and playoffs combined) was set by Severin Fries with 14 in 1999.
25.08.2018
Haltmeier's 9 wins are the most by a Challenger since Benny Räber's 9 in 2001 and best in the Swiss NLA since Patrick Lawson went 9-0 for the Cardinals in 2013.
---
NLA Kader: