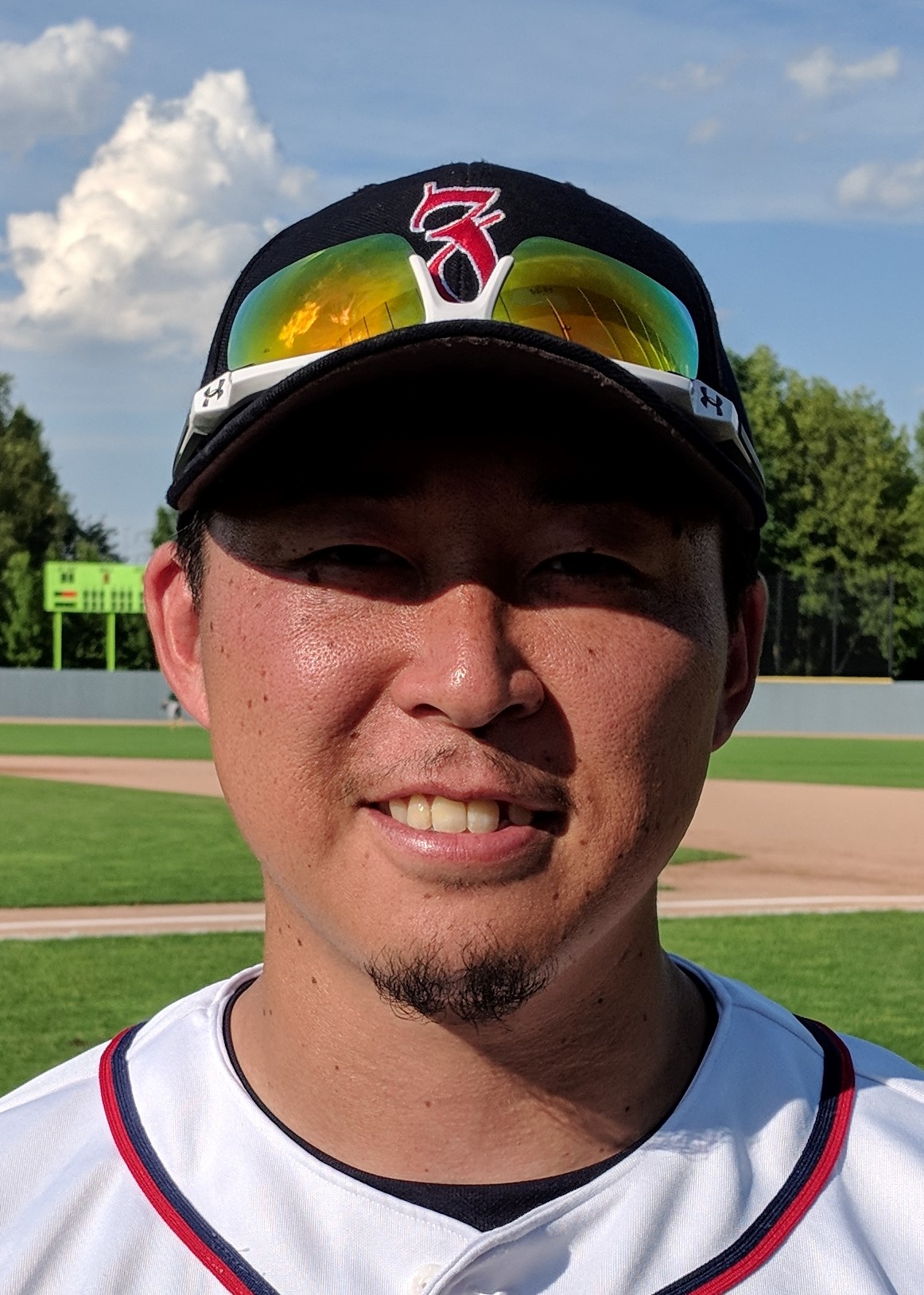 Schlaghand: R
Wurfhand: R
Grösse: 174 cm
Gewicht: 87 kg

Geb.: 24.06.1989 in Shizuoka, JPN
Alter: 32
24.08.2019
Watanabe grounded into a fielder's choice in the third inning against the Wil Devils in what was his 200th plate appearance in the NLA.
20.10.2018
Watanabe won the Triple Crown with a .455 batting average, 6 homers and 48 RBIs, which is the highest total since Thomas Landis' 56 RBIs in 2009.
15.09.2018
Watanabe's and Robert Sedin's seven at-bats against the Zurich Barracudas tie the franchise high, last set by Carlos Peña on May 7, 2011 against the Zurich Lions. Watanabe's six hits are the most since Zeller's six hits on July 28, 2007 against the Embrach Rainbows.
01.09.2018
Watanabe's 43 RBIs this season are the most since Manny Marchant's 43 in 2003.
25.08.2018
Watanabe hit a pinch-hit single in his 100th plate appearance in the fourth inning against the Bern Cardinals.
26.05.2018
Watanabe's 7 RBIs against the Lausanne Indians are the most since Thomas Landis' 7 on Apr. 28, 2007.
---
NLA Kader: